Results for - Because I Am A Girl
2,113 voters participated in this survey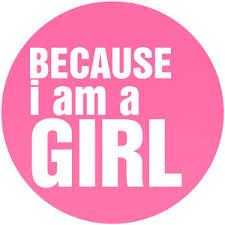 1. Because I Am A Girl is a global initiative that should not have to exist. But it does because in the developing world, millions of girls are denied their basic human rights, simply because they're girls. In fact, girls in the poorest regions of the world are among the most disadvantaged people on the planet. They are more likely to live in poverty, more likely to be denied access to education, and more likely to be malnourished. The Because I Am A Girl initiative hopes to change all this, one girl at a time, one step at a time. Do you know about the Because I Am A Girl initiative?
Yes, and I support it either financially or by other ways
Yes, but I have not supported it in the past
Know about other girls' initiatives, but not this one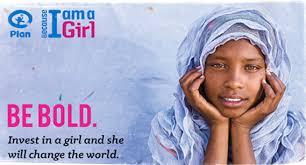 2. Here are just some devastating statistics you may or may not be aware of. How many did you know?
Globally, more than 62 million girls are not in school-- neither primary or secondary
Girls are twice as likely to be malnourished than boys
Every year,15 million girls are married before the age of 18 -- that is nearly one every two seconds
Early marriage often leads to early pregnancies. Complications during pregnancy and childbirth are the second cause of death among 15 - 19 year-old girls globally.
In the 4 countries where child marriage is most common – Niger, Chad, Bangladesh and Central African Republic – more than 65% of girls are married by 18.
Child brides are almost always forced to drop out of school.
Child marriage also has negative health consequences for girls. It increases girls' risk of violence, abuse, and HIV infection
Pregnancy and childbirth is the second leading cause of death in girls aged 15 to 18 globally
In 2014 almost 62% of new HIV cases in adolescents was in adolescent girls

3. Based on the principle that when girls are educated, healthy and empowered, they can lift themselves and everyone around them out of poverty, the initiative's premise is when you invest in girls, the whole world benefits. If a girl has enough to eat, a safe environment, and an education, she'll work to raise the standard of living for herself, her family and her community. And in time, she can even strengthen the economy of her entire country. Which of these facts did you know?
Girls with secondary school education are six times less likely to marry as children.
On average, a girl with 7 years of education will marry 4 years later and have fewer and healthier children.
For every extra year a girl stays in school, her income can increase by 10 to 20%.
If all women completed primary education, there would be 66% fewer maternal deaths.
Gender equality is good for girls and boys-- all children do better when mothers are educated and fathers contribute more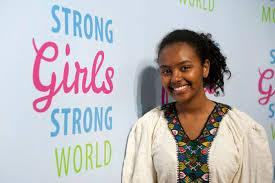 4. Because I Am A Girl has empowered young women to become the agents of change in Canada too. Strong Girls, Strong World is a series of girl-led action projects that help Canadian girls, and partner with communities around the world. Here are some of the areas they address. Are any of these areas that you have an interest in learning more about?
Toronto-based project engages young girls in at-risk communities, tackling social issues in their neighbourhood through social entrepreneurship.
Empowering Young Women Change Makers in Halifax: Bright Ideas empowers ten young women who are not attending school and considered at-risk to develop skills collectively, by choosing a social justice project that they want to lead.
Quebec-based project educates young girls and boys on the respectful and safe use of social media. A group of 15 young female leaders are undergoing training to tackle the complex issue of cybersexism
YMCA of Northern BC's Strong Girls, Strong World project focuses on building leadership capacity and supporting wellness among females 16-19 years of age by building connections to young, local female professionals.
YMCA-YWCA of Winnipeg's Strong Girls, Strong World project supports young women develop the skills necessary to respond to the issue of violence in relationships, and empower each other to reach their full potential.
This Hamilton-based project is focused on bringing young women into spaces of power and decision making in rural and urban areas. It delves into the gender barriers that exist, and gives young girls a voice in systems-level change.
5. Here are just some of the ways this initiative helps around the world, through sponsorship and donations. Are you aware of any of these?
Reached more than 6 million people across 15 developing countries
Trained over 2,000 teachers to help identify and address gender discrimination
Benefitted more than 49,000 girls with school activities
Helped over 18,000 out-of-school girls enroll in school
Taught more than 750,000 youth about gender rights and sexual and reproductive health
Extended gender equality training and messaging on gender-based violence and child marriage to more than 410,000 people
Invested in the construction, rehabilitation and equipment of over 800 health facilities
Trained over 70,000 health care workers on reproductive, maternal and child health care
Helped form and/or support over 4,000 savings and loans groups, providing thousands of women with financial literacy and livelihood opportunities
02/08/2017
Living
2113
24
By: ghahrem5
Comments