Results for - NASA calls kilometer-wide asteroid heading close to Earth 'potentially hazardous'
3,069 voters participated in this survey
It's wider than the world's tallest building, it's "potentially dangerous", and it's heading towards Earth! Well, actually it's expected to safely pass the planet, but one asteroid is making headlines for its expected visit. NASA projects the asteroid, named 7482 (1994 PC1), will fly by Earth on Jan. 18.-https://abc6onyourside.com/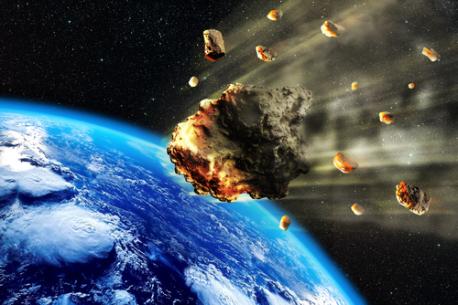 1. Due to what NASA says is its "potential to make threatening close approaches to the Earth," the asteroid has been classified as "potentially hazardous".However, NASA's Jet Propulsion Laboratory believes the large space-faring rock will come within 1,231,184 miles of the planet. For reference, the moon is only about 239,000 miles (385,000 kilometers) away from the Earth, on average. In general, how worried are you about a "potentially hazardous" asteroid hitting Earth?
2. But for those worried about a "global extinction event" like the ones featured in films like 1998's "Armageddon" or Netflix's "Don't Look Up", you should know NASA already has been working on solutions. Have you seen either of these movies?
3. The Double Asteroid Redirection Test (DART) Mission was launched in November with the express intent to demonstrate the ability to redirect incoming asteroids. "DART's target asteroid is NOT a threat to Earth. This asteroid system is a perfect testing ground to see if intentionally crashing a spacecraft into an asteroid is an effective way to change its course, should an Earth-threatening asteroid be discovered in the future," NASA says. Do you think the DART mission would work if needed?
4. NASA considers monitoring asteroids which have the potential to be threats to Earth to be one of its primary focuses. Do you think an asteroid large enough to do damage will hit Earth in your lifetime?
01/15/2022
Living
3069
37
By: Tellwut
Earn Rewards Live
Comments