Results for - It takes an adult to admit it!
1,529 voters participated in this survey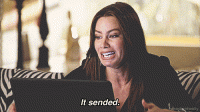 1. Here are some crazy things (for lack of a better word) that most of us do (thus making it normal). Check off what you have done?
Continually check the fridge to see if any food has magically appeared.
Pull out your phone to check the time, only to realize you have to do it again because you forgot to look at the clock.
Have a full-on conversations with yourself.
Asking "what?" even though you heard what the person said.
Start reading the menu from the middle.
After making a typing mistake, you delete the entire sentence and start over, instead of simply using backspace.
Suddenly forgetting how to type because somebody is now watching you.
Immediately read an email right after you sent it, even though you already proofread it, like, 50 times.
Saying "yes" when someone asks you if you've seen/heard something, even though you haven't.
Saying "OW!" when you're not actually hurt, like when someone fake punches you or you accidentally hit something.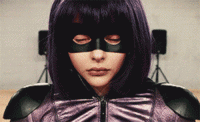 2. Here is a 2nd set, same theme:
When driving, you refuse to turn your wipers on full-speed because you feel like the other drivers will judge you for it.
When writing "Wednesday," you think of it as "Wed-nes-day."
Also "February" is "Feb-ru-ary."
And "beautiful" is "b-e-a-utiful."
Rehearse arguments/conversations in your head.
Having to reread what you just read because you weren't paying attention to what you were reading.
Delay eating until you can find the perfect TV show to watch.
Put your music on shuffle, only to skip all the songs until you find the one you want.
Use your fingers to figure out simple addition and subtraction problems that you could easily do in your head.
Count the steps when going up and down stairs.
Just randomly start using an accent for no reason
11/09/2015
Living
1529
36
By: ptajuggalette
Earn Rewards Live
Comments