Results for - Volcanic Lightning
1,655 voters participated in this survey
Rare footage of epic natural phenomenon.
1. A VOLCANO shoots huge plumes of dark ash cloud into the air; creating dramatic bolts of lightning. This awe-inspiring footage was filmed by German filmmaker Marc Szeglat, 48, and shows the tempestuous Colima volcano in Mexico angrily erupting. The volcano is one of the most active in Central America and is located over 30km away from the city of Colima in the west of the country. Shot in October and November last year, the footage shows volcanic lighting occurring within the black clouds (a phenomena which is common in larger eruptions). Is this the first time you are seeing this video?
2. Have you seen a volcano erupt before?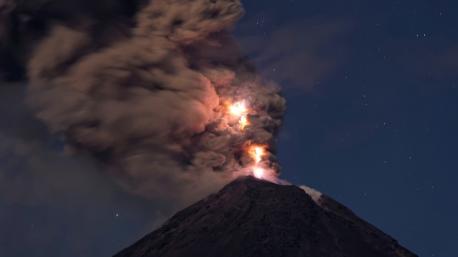 3. Do you live in an area where there is some type of volcanic activity?
4. Have you witnessed a natural weather phenomena in the area where you live?
02/08/2016
Living
1655
26
By: msrcms
Earn Rewards Live
Comments