Results for - Is the institution of marriage on a decline?
31,552 voters participated in this survey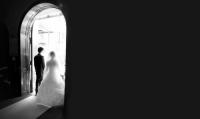 1. How do you feel about marriage? Is it becoming an obsolete institution? Check the statements you agree with.
Marriage is/was a life goal for me
Marriage represents commitment to each other, through thick and thin, etc.
Marriage is important if you want children
A couple should not feel they need a piece of paper and or ceremony to establish a commitment
Wedding rings are an important symbol of marriage
Marriage is important, but the wedding industry has blown the ceremony into a giant waste of money. I believe one should elope or have a simple civil service ceremony. I'll take the money saved and put it toward a house.
Call me foolish, but I want the whole thing, wedding dress, tux, celebration with those I love, my friends and family.
I do agree that the importance of marriage is declining in society
I don't think marriage is on the decline, it's just that people are getting married later in their life
2. If you knew you would live for 125 years with a good quality of life, would you want to live with the same partner?
04/03/2014
Love & Relationships
31552
168
By: lizzy
Comments