Results for - Eat Pray Love -- One Woman's Journey To Be The 'Author Of Her Own Life'
1,669 voters participated in this survey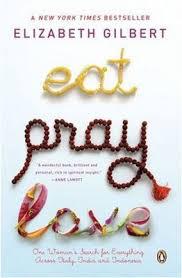 1. Twelve years ago, on September 3, 2003, author Elizabeth Gilbert set out on a year long journey to find herself--to become the "author of her own life, instead of a mere character in it", and this journey became the best-selling novel, and subsequent movie (starring Julia Roberts) 'Eat Pray Love'. Have you read the book or seen the movie?
Both -- read the book and saw the movie
Have not heard of 'Eat Pray Love'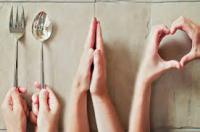 2. Gilbert, before her journey seemed to have it all -- a husband, a house and a career, but felt unfulfilled and lost. After divorcing her husband, she steps out of her comfort zone, risking everything she knows, to really discover herself in three areas--hence the 'Eat Pray Love'. Which of these journeys, if you could only pick one, would you love to go on?
Eat -- discovering the true pleasure of nourishment by eating in Italy
Pray -- exploring the power of prayer in India
Love -- finding the inner peace and balance of true love in Bali
I'd prefer to explore all three areas, so please let me pick all three!
3. The book became a massive best seller, spending over 200 weeks on the New York Times Best Seller List. Which of these quotes from the book do you feel applies to you and the way you feel about life?
People think a soul mate is your perfect fit, and that's what everyone wants. But a true soul mate is a mirror, the person who shows you everything that is holding you back, the person who brings you to your own attention so you can change your life
You need to learn how to select your thoughts the same way you select your clothes every day. This is a power you can cultivate. If you want to control things in your life so bad, work on the mind. That's the only thing you should be trying to control
Your emotions are the slaves to your thoughts, and you are the slave to your emotions
There's a crack (or cracks) in everyone…that's how the light of God gets in
I crossed the street to walk in the sunshine
Having a baby is like getting a tattoo on your face. You really need to be certain it's what you want before you commit
Do not apologize for crying. Without this emotion, we are only robots
Some days are meant to be counted, others are meant to be weighed.
Happiness is the consequence of personal effort. You fight for it, strive for it, insist upon it, and sometimes even travel around the world looking for it. You have to participate relentlessly in the manifestations of your own blessings.
09/10/2015
Love & Relationships
1669
18
By: Harriet56
Earn Rewards Live
Comments