Results for - Atelophobia
1,913 voters participated in this survey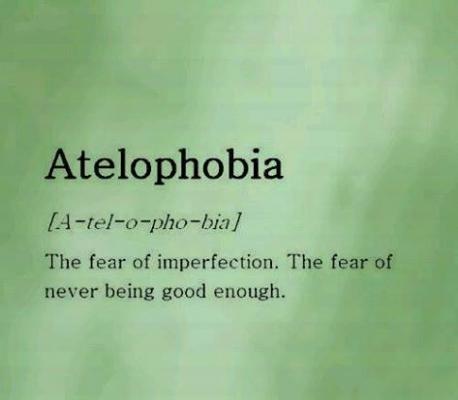 1. Atelophobia is the fear of not being good enough or imperfection. Atelophobia is classified as an anxiety disorder that can affect relationships and makes the afflicted person feel like everything they do is wrong. Do you think that you qualify for having Atelophobia?
Maybe in the past, but not anymore
2. If you have Atelophobia is it accompanied by anxiety and/or panic attacks?
3. In virtually all cases the cause of the fear in Atelophobes is linked to past feelings of imperfection. There may have been someone in your past that you viewed as authoritative (parent, boss or even friend) who suggested you might never be any good at something. The power of that proclamation may have placed you on track to attempt to prove them wrong. In the process you may be minimizing the importance of what can be learned from failure. Many times people have no idea how their words will impact you. They might even forget quickly what they said and why. When you replay those words over and over again in your mind it simply intensified your resolve to be perfect. It might also preclude you from being able to forgive the errant words spoken in your past. If you know that you have, or think you might have Atelophobia, do you relate to the above script in this question?
4. If you have been able to work through this, what did you do?
02/25/2016
Love & Relationships
1913
27
By: ptajuggalette
Comments