Results for - Eeriest Abandoned Attraction in Every State (Part Four)
2,298 voters participated in this survey
The USA is crammed full of museums designed to be a window into times gone by – but, sometimes, the country's fascinating abandoned buildings do a better job of bringing the past into focus. From mysterious ghost towns to long-deserted mansions, let's reveal the eeriest abandoned attraction in every state. **If you're planning on visiting any of these spooky spots, be sure to double check opening times and state travel advisories before you go. (Source: Love Exploring)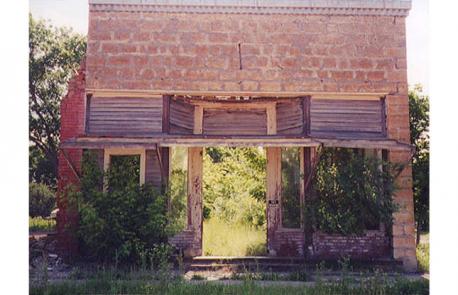 1. Kansas: Elk Falls, Elk County - Dubbed a living ghost town, this curious spot in southeastern Kansas still has a small community of around 100 people. The population steadily declined throughout the 1800's and amid the small collection of living businesses – a pottery, a tannery and a dinky bed and breakfast – there's a string of eerie abandoned buildings. This one, with its faded red bricks and overgrown windows, is particularly atmospheric. Thoughtfully placed plaques help bring the town's history into focus too. Have you ever visited this attraction?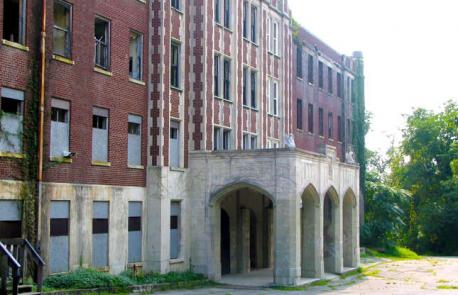 2. Kentucky: Waverly Hills Sanatorium, Louisville - Construction of the mansion-like Waverly Hills Sanatorium was completed in the 1920's for the Board of Tuberculosis Hospital. But, following the discovery of antibiotics that could treat TB, the sanatorium closed in 1961. It had a brief stint as a care facility for the elderly before being abandoned entirely by the 1980's. For years it stood deserted, but today guided tours and ghost hunts take brave visitors through the moldering corridors, tattered staircases and long-empty wards. Have you ever visited this attraction?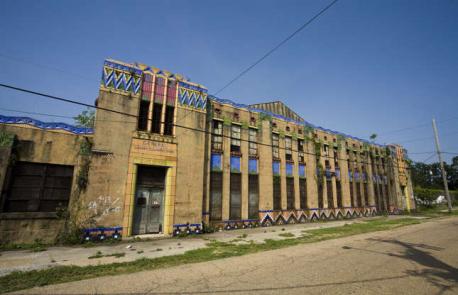 3. Louisiana: General Laundry Building, New Orleans - While there's no doubt it's seen better days, this 1930's Art Deco building is still a sight to behold. More than just a laundry facility, during its heyday the building also held monthly fashion shows, and its Aztec-style patterns and intricate carvings still draw admirers today. It's been threatened with the wrecking ball more than a few times in its long history, but local preservation groups have managed to save it for now. Have you ever visited this attraction?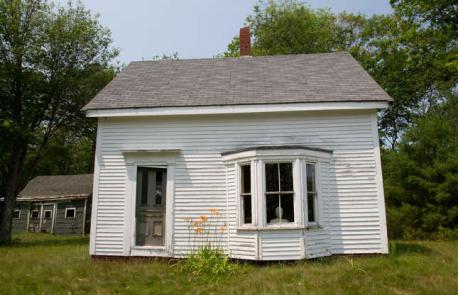 4. Maine: Perkins Township, Swan Island - Alongside its abundant birdlife and biking and hiking trails, Swan Island, in the Kennebec River, is home to the ghostly remains of the former Perkins Township, settled in the 1700's. A handful of buildings dot the bucolic site, some with elegant bay windows and busts looking through the glass. The Great Depression took its toll on the island's industries, though, and the houses were left empty by the 1940's. The isle is accessible by kayak or ferry from May until late October and visitors can take in the historic homes from the outside. Have you ever visited this attraction?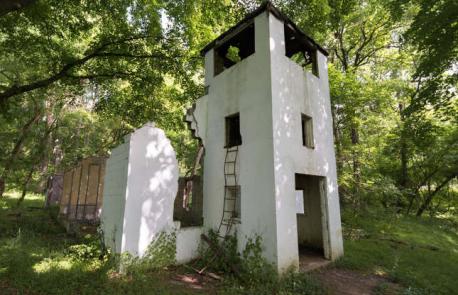 5. Maryland: Daniels, Baltimore County and Howard County - Now left tattered and forgotten among dense woodland, Daniels was once a thriving industrial town. Its roots go back to the early 1800's, when a man named Thomas Ely decided to establish a textile mill here. A busy community sprouted around the mill, which closed in the 1960's. In 1972, tropical storm Agnes wreaked havoc on the town, ripping through many of the already abandoned buildings. Today Daniel's remains are visible on a hike along the Patapsco River. Have you ever visited this attraction?
10/18/2021
Travel
2298
24
By: sarahzahm
Comments