Results for - Eeriest Abandoned Attraction in Every State (Part Eight)
2,311 voters participated in this survey
The USA is crammed full of museums designed to be a window into times gone by – but, sometimes, the country's fascinating abandoned buildings do a better job of bringing the past into focus. From mysterious ghost towns to long-deserted mansions, let's reveal the eeriest abandoned attraction in every state. **If you're planning on visiting any of these spooky spots, be sure to double check opening times and state travel advisories before you go. (Source: Love Exploring)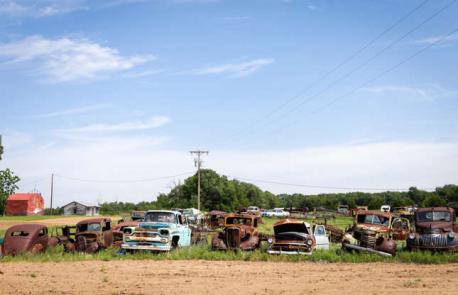 1. Oklahoma: Texola, Beckham County - A quirky little ghost town right on the border with Texas, Texola still has a teeny-tiny community as well as a plethora of atmospheric abandoned buildings and rusted out cars. The most striking of the decaying properties is a deserted bar named Watering Hole #2, painted a bright sky blue. There's also a vacant cemetery and a rusting service station proudly bearing the words "No place like Texola". Have you ever visited this attraction?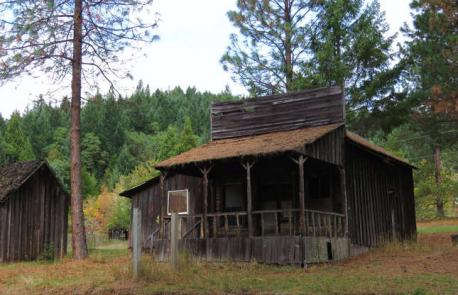 2. Oregon: Golden, Josephine County - Now a National Heritage Site, the aptly named Golden ghost town was home to a community of around 100 people, drawn in by the promise of gold. As goes the story of many an early Gold Rush town, when the precious metal dried up, so too did the community, and the town was abandoned in the 20th century. A beaten-up church, an old house, a post office and a shed remain a tribute to this slice of the past, and tourists can visit for free. Have you ever visited this attraction?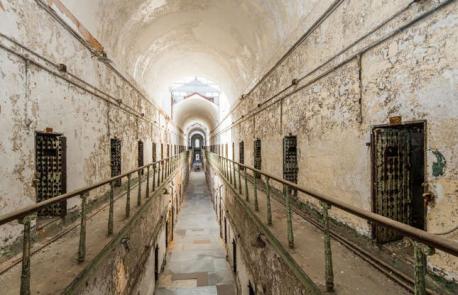 3. Pennsylvania: Eastern State Penitentiary, Philadelphia - Typically one of America's most visited abandoned places, this deserted prison bills itself "the world's first true 'penitentiary'". It was built in the 1820's in a grand, fortress-like style designed to impress and to intimidate, and would stay open until 1970, following a dangerous riot in 1961. Today the building remains something of a time capsule, and its dilapidated cell blocks and deserted corridors and towers can still be explored on day or night tours. Have you ever visited this attraction?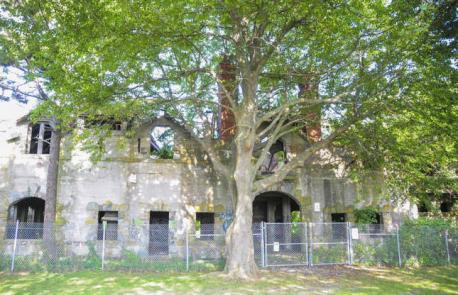 4. Rhode Island: The Bells, Newport - Newport's leafy Brenton Point State Park is home to an ambient abandoned building that's been left to ruin for decades. The Bells was once a lavish estate, built in 1876 for lawyer Theodore M Davis, who crammed the property with relics from his significant excavation work in Egypt. The mansion itself was ravaged by fire in the 1960's, and today all that remains are the once-grand stables and carriage house. The ruin is guarded by a metal fence, so visitors can't get right up close – but they can get near enough for a good view. Have you ever visited this attraction?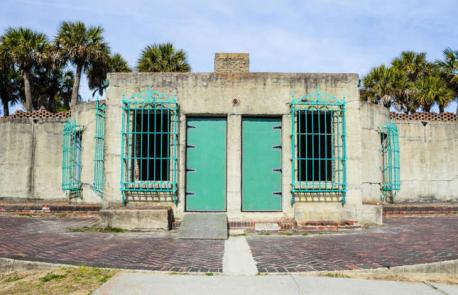 5. South Carolina: Atalaya Castle, Huntington Beach State Park - Once a fabulous estate, Atalaya Castle was built in the early 1930's by philanthropist Archer Huntington, who was inspired by Spanish and Moorish architecture. Intended as a retreat for himself and his beloved artist wife Anna, the dazzling property boasted a plant-filled courtyard, a sculpture garden and an oceanside location. But once Archer passed away in 1955, Anna left the house behind. Today guided tours take in deserted rooms, including Anna's studios. Have you ever visited this attraction?
10/22/2021
Travel
2311
18
By: sarahzahm
Comments