Results for - Jack Russell Terrier "Actors" (Part 5 of 5)
2,334 voters participated in this survey
Several Jack Russell Terriers have been successful in the entertainment industry. This is a series of surveys about 4 of them.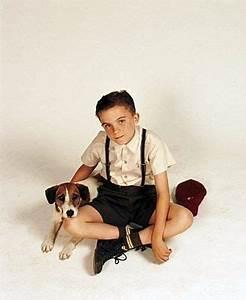 1. After achieving "stardom" in TV's "Frasier", Jack Russell Terriers Moose and his lookalike son Enzo performed in "My Dog Skip". The film was based on Willie Morris's autobiography of the same name, about his childhood in a small town in the southern US. In this comedy/drama set in the 1940's, Willie's mother (played by Diane Lane) was concerned about her lonely son who was small for his age and bullied. Against the wishes of Willie's brusque father (Kevin Bacon), she bought 9-year-old Willie (Frankie Muniz) a terrier for his birthday. The two developed a special friendship that enriched their lives. Did you have a childhood pet that played a special role as companion, confidant, and friend?
I had a childhood pet, but the relationship didn't mean that much to me.
I have a special relationship with my pet as an adult.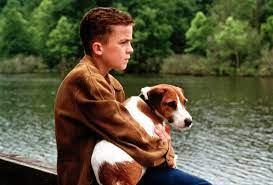 2. While Enzo played Skip for the earlier years of his life, his father Moose played Skip toward the end. After a childhood spent together in good times and in bad, it was hard for Willie and Skip to separate when Willie won a Rhodes Scholarship and headed for Oxford in the UK. Watching Skip look at Willie's bus driving off was gut-wrenching, at least for me. Willie always felt that he "had been an only child, and Skip had been an only dog". Can you remember a time your pets might have felt abandoned when you had to leave them behind?
No, I never left my pet behind.
No, my pet never felt abandoned.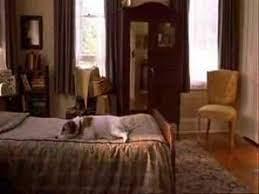 3. In the final scenes of the movie, Skip sought closeness to the absent Willie by lying on his bed. A month after Willie had to leave his dog behind, his father called to tell him that Skip had died. In Willie's words, "He and my mama wrapped him in my baseball jacket. They buried him out under the elm tree, they said. That wasn't totally true. For he really lay buried in my heart." When I left the theater after seeing this movie, I cried all the way home. I could almost cry as I type this. Have you ever cried over a movie?
Yes, and I'm fine with that.
I don't watch the types of movies that would make anyone cry.
Yes, and I am embarrassed by it.
08/14/2022
Pets
2334
32
By: sylviefb
Earn Rewards Live
Comments