Rewards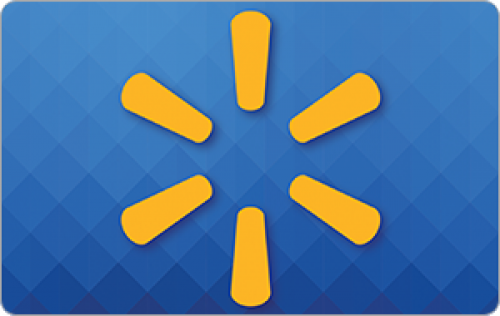 Amazon gift card
Take surveys and collect rewards from the industry-leading e-commerce website, Amazon.com, Via "amazon gift cards". The more you take or create survey, larger the amazon gift card you earn.
Results: St. Patrick's Day Promotion!
March 17th is St. Patrick's Day! Saint Patrick is the patron saint and national 'Apostle of Ireland'. In Ireland, St. Patrick's Day is viewed as an important religious day. Interestingly, in the United States and Canada, St. Patrick's Day is more known as a day to dress up in green clothing, drink beer and party. In honor of St. Patrick's Day Tellwut will be doing a St. Patrick's Day promotion! Tellwut will be giving away our own version of the pot of gold- 1000 tellwut points.Here's how to enter: take the St.Patrick's Day survey below and then either like the contest on Facebook, repin the contest on Pinterest (under the Tellwut Guides and Promotions board), +1 it on Google+ or retweet the survey on Twitter. You WILL get one entry per follow/like. This means if you like the contest on Facebook, retweet it on Twitter and repin it on Pinterest, you will get 3 entries. If you only do 2 of these things, you will get 2 entries and if you only do 1, then you will get one entry. Please email us at support@tellwut.com if your Facebook/Pinterest/Twitter user name is different than the one we have on file for you at Tellwut. Contest ends Sunday, March 17 2013 at 11:59 pm and there will be a random draw on Monday to announce the winner. Must be a member of Tellwut to qualify. Survey will be available to like, retweet, repin and +1 at 9 am.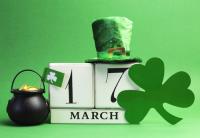 1.
1.
Did you know that Match 17th has become the date to pay tribute to St. Patrick, as it is believed that he died on that day?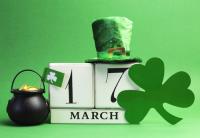 2.
2.
Did you know that St. Patrick was credited for introducing Christianity in Ireland and getting rid of the snakes?
3.
3.
People from all around the world will be celebrating this holiday. Are you going to celebrate St. Patrick's Day on March 17th?
Yes, I will be celebrating St. Patrick's Day
0%
No, I don't care to celebrate this day
0%
4.
4.
How do you celebrate St. Patrick's Day?
Dress up in green clothing
0%
Go to a pub for a few drinks/snacks
0%
Go to a St.Patty's Day party
0%
Make St.Patty's Day themed cookies/desserts
0%
Attend the St. Patrick's Day Parade
0%
Travel to Ireland to celebrate St. Patty's Day like the Irish do
0%
5.
5.
Do you believe in Irish superstitions, like a shamrock, (which looks similar to a four leaf clover) bringing good luck?
6.
6.
Do you eat Lucky Charms cereal?
7.
7.
Will you like this survey on Facebook, repin on Pinterest, retweet on Twitter or +1 on Google+ for a chance to win starting at 9 am March 11?