Results for - Hockey Season is Almost Here!
1,709 voters participated in this survey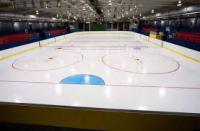 1. NHL Hockey Season is about to start- do you follow hockey?
2. If you follow the NHL are you excited for the season to begin?
3. Do you think your favorite team has a shot at the Stanley Cup this year?
09/20/2015
Sports
1709
26
By: coastone
Earn Rewards Live
Comments