Results for - Password protected
1,797 voters participated in this survey
Every day we are required to remember more pins and passwords for every site we access, every bank we deal with, credit cards, cloud storage, computer access, emails, alarm system, etc. So many security measures seem to be great but can easily become a nightmare. Let's see how helpful or complicated have passwords been for you.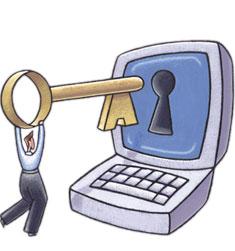 1. Please choose which devices you own and are password protected:
2. Did you ever have difficulties to recover a password?
3. Have you ever forgotten a password that brought you a big problem right away? (as your pin to deactivate the alarm system, your bank access getting blocked, being unable to access an urgent email, etc)
4. Do you work with password protected files?
5. If you are not using a password in a device like a cellphone, tablet or computer, does it worry you that someone can easily access your personal information if it's stolen or lost?
03/01/2016
Technology
1797
31
By: LBP
Earn Rewards Live
Comments