Results for - Balloon Pops On Some Party City Stores Due to World Helium Shortage
2,163 voters participated in this survey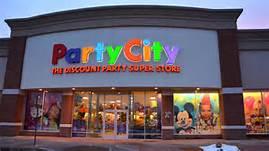 1. Party City has announced it will shutter 45 stores due to a global helium shortage. The party supply company, based in New Jersey, hasn't announced which of its locations will be impacted. While helium is one of the most abundant elements in the universe, harvesting it is expensive and cumbersome. A light gas, helium must be captured quickly or it will float into space. Methods include extracting it from underground or harvesting it from natural gas. Helium shortages fluctuate over time and across geographical markets, but anywhere between 50 and 200 of Party City's 850 stores don't have any helium in their tanks at any given time. Did you ever think that you would hear about a helium shortage?
Never really gave it much thought
2. The problem is, helium is being used up faster than it can be produced these days. Party City is not a huge contributor to that trend since most of the global consumption goes into cooling down medical devices and cleaning rocket fuel tanks . Helium is used as a cooling agent in MRI machines, in rocket cleaners, in airbags and microscopes in addition to other technologies. Scientists are pushing for organizations to begin recycling helium when possible. Are you surprised that helium is used in these other applications (I thought of helium being used primarily in balloons)?
No, I knew about these other applications
Didn't really give it much thought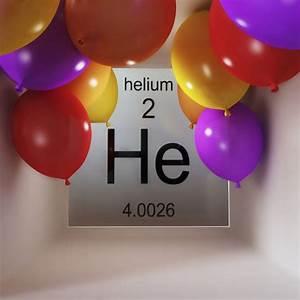 3. Are you familiar with these helium facts?
Helium is the second most abundant element in the universe.
In 1928 helium became available on the open market for the first time.
Helium is so light that Earth's gravity is not strong enough to hold on to it. When helium atoms are released into the atmosphere, they rise until they escape into space.
Helium is an inert gas. It is non-toxic, completely odorless, tasteless and has no color.
In case someone accidentally inhales Helium, the pitch of his or her voice is raised or increased.
Helium was discovered in the Sun's atmosphere before it was found on Earth.
4. Due to its lower density, sound travels over twice as fast through helium than it does regular air. When you breathe in helium, your voice travels much more quickly across your vocal cords. This results in the funny sounds you make when you talk after breathing helium. Some people think that the helium changes the pitch of your voice. In reality, however, your vocal cords vibrate at the same frequency. The helium actually affects the sound quality of your voice (its tone or timbre) by allowing sound to travel faster and thus change the resonances of your vocal tract by making it more responsive to high-frequency sounds. Have you ever breathed in helium to make your voice sound funny or different?
Did not even know this was a thing!
05/13/2019
Trivia
2163
22
By: Harriet56
Comments