Results for - Going Out With A BANG!
2,292 voters participated in this survey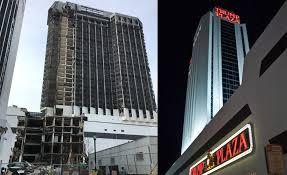 1. Atlantic City announced in early December a live online auction to solicit bids for the right to push the button to demolish the vacant former Trump Plaza Hotel & Casino on the famous Atlantic City boardwalk. Proceeds from the auction will go to the Boys & Girls Club of Atlantic City. Bids have topped $175,000. The resort filed for bankruptcy and closed permanently in 2014. Trump properties that filed for Chapter 11 bankruptcy also include the Trump Taj Mahal in 1991, Trump Hotels and Casinos Resorts in 2004 and Trump Entertainment Resorts in 2009. The president, then a real estate developer, cut ties with his Atlantic City operations in 2009, though his name temporarily remained on a couple of his casino properties that have since rebranded. You still have time to get your bids in, although bidding ends Jan. 19. Would you like the chance to push the ignite button and blow up the Trump hotel?
Yes, and might I add how very symbolic an enterprise...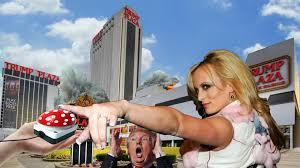 2. Porn actress (and former "acquaintance" of Trump) Stormy Daniels is asking her fans and social media followers to donate to a GoFundMe campaign to have her hit the implosion button but has fallen short of the current highest bid of $175,000. I can think of several others who should have the privilege of pushing that button -- which of these do you think should have that job?
President-Elect Joe Biden
Vice-President-Elect Kamala Harris
Speaker of the House Nancy Pelosi
Prime Minister Justin Trudeau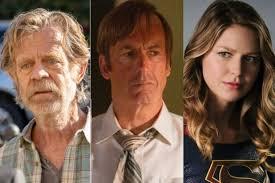 3. Speaking of which, here are some TV series that are ending this year (2021) and of course -- hoping to go out with a BANG (see how I tied in these totally unrelated topics). Which of these shows are you sad to say goodbye to?
"Last Man Standing" (Fox)
"Grace and Frankie" (Netflix)
"Keeping Up With the Kardashians" (E!)
4. Of course, one of the most popular TV series, which ended last year, "The Big Bang Theory" is still living on (in a different way) through "Young Sheldon". The TV series focuses on BBT character Sheldon Cooper at the age of nine, living with his family in East Texas and going to high school (yes, he;s a child genius). The name of the BBT is of course, directly related to the leading scientific explanation about how the universe began. At its simplest, it says the universe as we know it started with a small singularity, then inflated over the next 13.8 billion years to the cosmos that we know today. For the TV series, with the exception of the pilot, every show name follows the same format as the show's title, that being the name of a scientific episode or theory. Were you a fan of this show or "Young Sheldon"?
Loved "The Big Bang Theory"
Do not/did not watch either show
Have seen some of either show, but not really a fan
01/19/2021
Trivia
2292
59
By: Harriet56
Comments