Results for - All of these dwarf names are making me Grouchy!
1,880 voters participated in this survey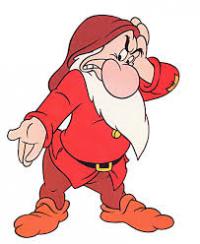 1. Like so many books, plays, and movies there are usually adaptations; sometimes the details are changed. Check off the different versions of Snow White/dwarf names that you are aware of.
1912 play: Blick, Flick, Glick, Plick, Quee, Snick, Whick
1937 Disney film Doc, Grumpy, Happy, Sleepy, Bashful, Sneezy, Dopey
Schneewittchen (1961) Huckepack, Naseweis, Packe, Pick, Puck, Purzelbaum, Rumpelbold
Mr. Magoo's Little Snow White (1965) Axlerod, Bartholomew, Cornelius, Dexter, Eustace, Ferdinand, George
Faerie Tale Theatre (1984) Bertram, Bubba, Barnaby, Bernard, Boniface, Bruno, Baldwin
1987 film Biddy, Diddy, Fiddy, Giddy, Iddy, Kiddy, Liddy
1991 film Grouchy, Klutzy, Lazy, Sloopy, Smiley, Chubby
Happily Ever After (1993) Blossom, Critterina, Marina, Moonbeam, Muddy, Sunburn, Thunderella
2001 film Monday, Tuesday, Wednesday, Thursday, Friday, Saturday, Sunday
Sydney White (2007) Terrence, Gurkin, Spanky, Embele, Jeremy, Lenny, George
Once Upon a Time (2011-) Doc, Grumpy/Dreamy (Leroy), Happy, Sleepy (Walter), Bashful, Sneezy (Tom Clark), Dopey, Stealthy
Mirror Mirror (2012) Butcher, Will Grimm, Half Pint, Napoleon, Grub, Chuck/Chuckles, Wolf
Snow White and the Huntsman (2012) Beith, Coll, Duir, Gort, Muir, Nion, Quert, Gus
The 7D (2014-) Bashful, Doc, Dopey, Grumpy, Happy, Sleepy, Sneezy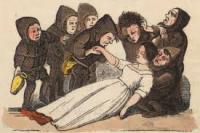 2. In the original story published by the Grimm Brothers, the Queen makes four separate attempts to kill Snow White. Which attempts are you familiar with?
First, she hires a hunter to take the girl into the forest, kill her, and bring back her lungs and liver as proof of her death. The hunter takes pity on Snow White, allows her to flee into the forest, and brings back the organs from a wild boar instead.
Second, the Queen attempts to trick Snow White with a bodice that is tied tight enough to suffocate her
Third, the Queen gives her a comb dipped in poison
Fourth, the Queen gives her a poisoned apple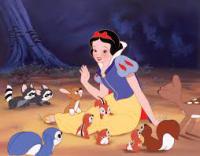 3. The Queen's crimes, though, for which she is executed, are motivated by the selfish desire to be the most beautiful woman in the world. Her vanity and narcissism lead to her downfall, further establishing the story's moral. If you have children, have you specifically taught them about vanity and narcissism; or do you plan to if you haven't?
Yes, taught them about both
Not sure or don't remember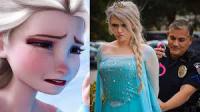 4. You're a DA what charge do you give the Queen?
Attempted murder in the 2nd degree
Attempted murder, 4 counts, in the 1st degree
Attempted murder, 4 counts, in the 2nd degree
Attempted murder in the 1st degree
10/20/2015
Trivia
1880
18
By: ptajuggalette
Earn Rewards Live
Comments