Results for - Let's make it a threesome!
1,785 voters participated in this survey
Feel free to list your favorite trio in the comments section, there are plenty more ----> 23 skidoo!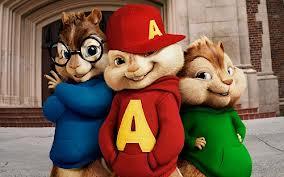 1. Which of these famous (and RANDOM) trios are you familiar with?
Hear no evil, see no evil, speak no evil
The Pep Boys (Manny, Moe, & Jack)
The Good, the Bad and the Ugly
Cleopatra, Julius Caesar, and Mark Antony
Wendy, Peter Pan, and Tinkerbell
2. Here are some more threes, which ones do you know?
3. Third question: Check off the items that you never considered or noticed being in a set of three:
Combo meal: sandwich, fries, drink
BLT: Bacon, lettuce, and tomato
And your mark, get set, go!
Father, Son, and Holy Spirit
4. If you have OCD (Obsessive, Compulsive Disorder) does the number 3 or things that come in 3s bother you? (Example you prefer symmetry or pairs or things that are even)
03/07/2016
Trivia
1785
36
By: ptajuggalette
Earn Rewards Live
Comments